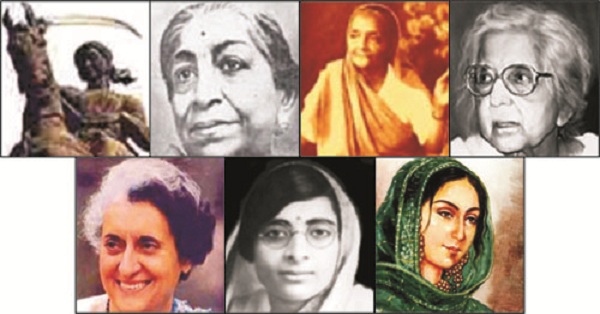 In our freedom struggle, may people belong to different religions but their heart remains the same for the giving their life to the nation which was ruled by British and among the great people, lakhs were women where some were known and few were unknown. These women had determination and courage to die for the nation and giving better world to the upcoming generations. So, the women who was known as the freedom fighter women's in India are listed below.
Rani Lakshmi Bai
Lakshmi bai who was known as princess of Jhansi is the one of the great leaders of Indian Rebellion of 1857 and was born to Maratha family in Varanasi.  When she got to married to maharaja of Jhansi and became the queen of Jhansi. Then after the marriage she changed her name from Manikarnika to Laksmibai, which was given in the honour of the goddess Lakshmi.
Kasturba Gandhi
Kasturba Gandhi was the wife of Mohandas Karamchand Gandhi. With her husband association, Kasturba Gandhi was a political activist fighting for the civil rights In Indian independence from the British. After her marriage, she moved to South Africa for practicing law with her husband. She staged a protest against working conditions for Indians in South Africa. Then she was arrested for 3 months in a hard labour prison.  So, when her husband returned to India for supporting indigo planters, Kasturba him and started teaching about hygiene, discipline, health, reading and writing.
Sarojini Naidu
Sarojini Naidu was known by Sobriquet the nightingale of India. She was the Indian independence activist and poet. Sarojini Naidu served her period as the first governor of the united Provinces of Agra and Outh from 1947 to 1949. Also, she became the first woman to become the governor of an Indian State and second woman for becoming the president of the Indian national congress in 1925. She was the also for the best freedom fighter women's in India and travelled to different places in India for delivering lectures on social wefare, women's empowerment and nationalism.  The other thing about her was when she played a lead role during civil disobedience movement and was jailed with Gandhi and other leaders.
Well, these are the women who gave their life for the country during the British rule. Hope I have covered all the topics in my article about freedom fighter women's in India. Thanks for reading!